And that doesn't even consider the number of businesses that "struckle" for decades. Barely breaking even and failing to live up to its full potential.
But you don't need Jeff Bezos to tell you…
With the RIGHT combination of discipline, clarity, systems, and strategies you can not only beat the odds and create a successful business…
…You can be a part of the 0.1% of entrepreneurs who build an EMPIRE and create the kind of wealth that can be passed on for generations and used to impact the world.
The problem is…
99% of entrepreneurs have

NO clue WHY

their business isn't working.
Their marketing and sales?
Their content strategy?
Their team?
Their industry?
Sure, it's painful to spend years spinning your wheels, working crazy hours, and failing to make the money you desire and deserve.
But that's not the real tragedy.
You're a fighter, an operator, and a warrior. You can handle the stress and the chaos and the frustration…
...But the real tragedy are the thousands of lives that will never be impacted by your solutions. It's the time you'll miss with your family that you can never get back. It's the way your wife will say, "I still believe in you." even when you know it's not true…
And that… I can't allow.
Select your option to get started
If you're running a business that's struggling to break through the 6-figure mark and you want 1-on-1 support to establish your empire and break through to $100k as fast as possible…
Then this is the program for you.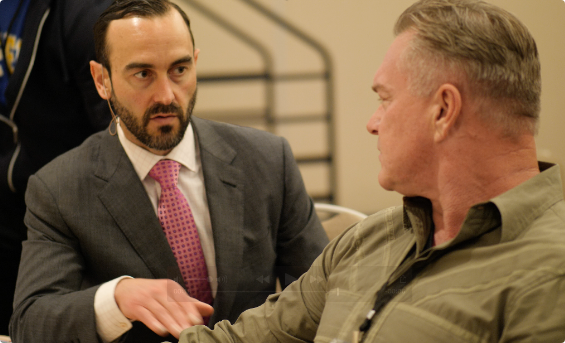 You'll get 1-on-1 coaching and guidance from one of my handpicked coaches who will give you everything you need to:
1-on-1 Empire Expansion Coaching
If you're already making 6-figures and you're looking to scale to your first $1 million dollar year in the next 12 months, this program is for you.
You'll get 1-on-1 coaching directly from me and I'll work with you to help you get the clarity, discipline, and strategy you need to scale to 7-figures insanely fast.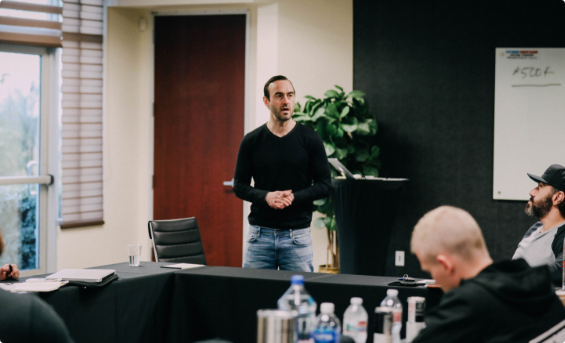 Think of this like bringing me onto your personal Board of Directors. I'll teach you everything I've learned after 20+ years as an entrepreneur and growing businesses that generated $5,500,000/year in revenue.
What my clients have to say…
"The perfect day formula is awesome. Now I get as much done in my 2-hour mornings as I typically do in an 8-hour day, and the rest of the day is just a bonus. I hope you'll try it."

"The perfect day formula system is awesome. I highly recommend it for other top achievers."



"Craig's clever formula is just cool. There's no digital substitute for it. The formula is simple and solid, delivering structure to your business and life."